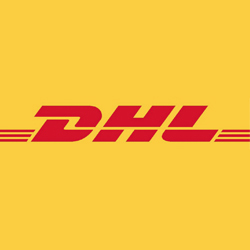 Casual Courier / Driver
Boston, MA
What makes DHL great? Our people! We know each employee's individual contributions make us the #1 Express Delivery and Logistics Company in the world.

We are currently hiring Casual Courier Drivers in our Boston market.

As a Courier you would follow standard company procedures and safety requirements to pick up and deliver time sensitive materials in a timely and efficient manner.
• High school diploma or equivalent
• Previous professional driving experience, preferably in a delivery role.
• Must be at least 18 years old.
• Must have a valid driver's license with clean driving record.
• Must pass pre-employment background, drug, and medical physical screening.
• $800 union initiation fee required.

• Under tight deadlines, drive vehicle to customer sites, climb in and out of vehicle, and walk up and down stairs as required to pick up and deliver documents and packages to and from customers according to established procedures, in all weather conditions.
• Pick up, handle, and deliver time sensitive documents and packages in a safe and punctual manner considering traffic patterns, alternative routes, traffic regulations, and driving conditions in order to meet customer and DHL time requirements.
• Ensure all delivery material received is safely delivered to correct consignee.
• Operate a scanner to record shipping and package information for documents/packages picked up or delivered.
• Maintain good work habits, including reporting to work on time and adhering to standard work and safety procedures.
• Report any suspected breach of security or unusual happenings to supervisor immediately.
• Assist supervisor in orienting, training, assigning, and checking the work of lower level couriers.
• Assist supervisor in performing check rides to review performance and the proper use of routes and practices.
• Excellent customer service skills.
• Map reading skills and knowledge of delivery area preferred.
• Must be able to lift up to 70 lbs occasionally
• Must be able to lift 40 lbs frequently
• Must be able to walk, climb stairs, reach overhead, squat, bend, kneel, stoop, and crouch repeatedly.

We are an Equal Opportunity Employer.
14563